YOU'D BE AMAZED AT WHAT'S NOT IN OUR OILS 
Our products are 100% all-natural, and most are infused with fresh aloe vera plants. 
Castor Oil, Olive Oil, Lemon Grass, Lavender Oil, Avocado Oil, and Clary Sage are just a few of the natural oils in our products that refine, nourish, and heal your hair. 
Here at iRestore, we care about the health of your hair. To us, this means taking the time to combine the perfect natural ingredients that will help your hair flourish. In order to produce products that would address various issues, we've spent countless hours researching and testing a multitude of combinations until we found the perfect ones. Having all-natural products means more to us than extended shelf life. Therefore, some products do require refrigeration.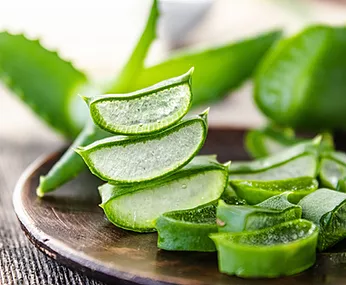 ALOE VERA IS INFUSED
Most of our products are infused with the fresh aloe plant. There are over 60 nutrients in one leaf. Mixed with our oils, your hair will receive vitamins A, B12, C, E, and many more that stop hair loss, prevent dandruff and damage all while adding a natural shine. In fact, our clarifying shampoo has an aloe plant base that heals psoriasis and alopecia. It also adds vitamins and minerals back into the scalp and contains no sulfates or alcohol. Our Clean n Care shampoo is also infused with lavender oil, avocado oil, and other oils that add protein and hydration to the hair shafts. Most of our products are infused with the fresh aloe plant.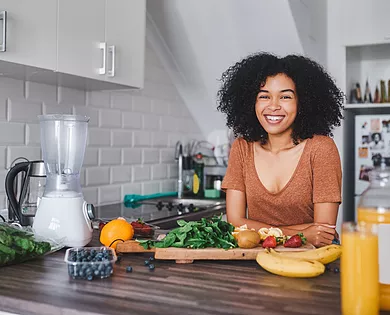 EDUCATING OUR CUSTOMERS
It's our mission to educate our customers on not just what natural ingredients we use, but how they're helping to restore your hair. We use jojoba oil, which mimics the sebum naturally produced by your hair and penetrates the hair shafts to promote moisture. Geranium is also a hidden gem that we use to remove product buildup and prevent hair loss, especially when mixed with jojoba oil. If you're a cook, then we're sure you have thyme to hear how this next ingredient can benefit your hair. Thyme (see what we did there), is a very powerful agent in hair growth because it increases blood flow and stimulates the scalp to prevent hair loss. It is our promise to you that our products will always add to the production of your hair's natural oils and never strip your hair